Name: Groundbreaking – Baxter Senior Living
Date: September 11, 2018
Time: 10:30 AM – 11:30 AM AKDT
Website: http://anchoragechamber.org
Event Description:
Baxter Senior Living will break ground on Anchorage's newest & largest senior living community construction project, on Tuesday, September 11, 2018 at 10:30 a.m.
Join us for a short program & refreshments!
FOLLOW OUR EVENTS ON FACEBOOK!
The Anchorage Chamber of Commerce is pleased to offer members an opportunity for more exposure at their business with an official Ground Breaking ceremony.
QUESTIONS?
Contact Tabitha at 677-7110 or tabitha@anchoragechamber.org.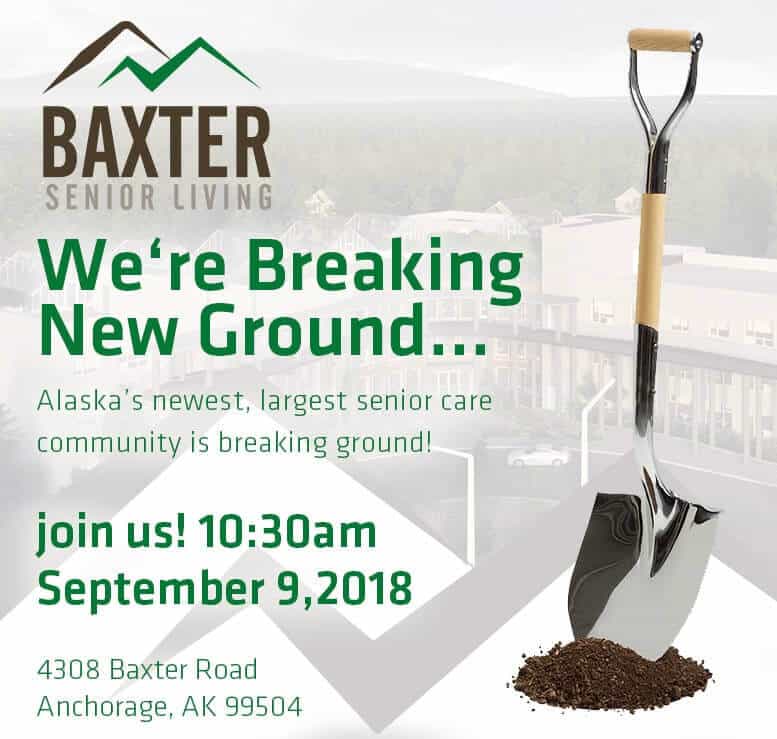 Location:
4308 Baxter Road
Anchorage, AK 99504
Date/Time Information:
10:30 – 11:30 a.m.
Contact Information:
Tabitha Karpow
677-7110 or tabitha@anchoragechamber.org
Fees/Admission:
FREE to members and non-members